Thanks to the agreement with Mantion S.A.S for the distribution in Spain of its load transportation products, Selmetron, S.L. provides horizontal load transportation systems (up to 1000Kg), custom-made for clients.
The great modularity and variety of Mantion standard elements, allow a greater flexibility and simplicity in designing any specific transport circuit.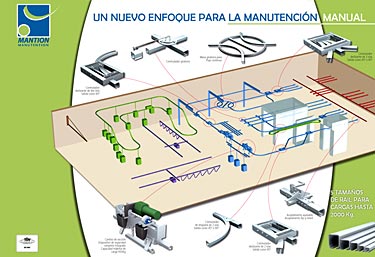 As an example of the available elements, a specific circuit is illustrated.
Some of these elements include the cold lamination monorail profiles for straight stretches or different curve types, the 2 or 3-way switch with manual or pneumatic actuation, the rotary tables for 90º direction changes, etc.
Naturally, there are also the elements attached to the structure such as the wide range of carriages compatible with electric hoists, in order to cover any kind of application.
Furthermore, there are up to six varieties of dimensions and weights for each on of these elements, depending on the load that must be transported.
Images of some of these elements are represented hereunder: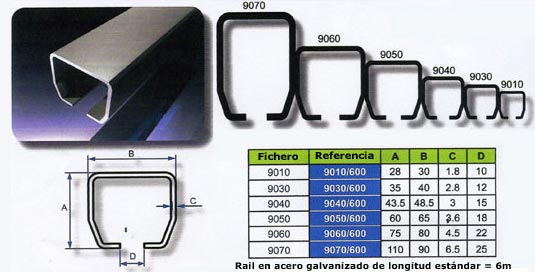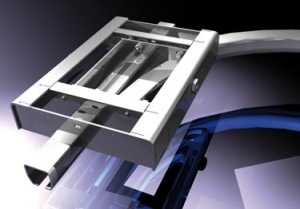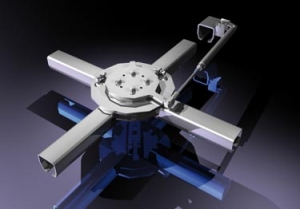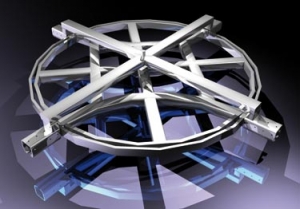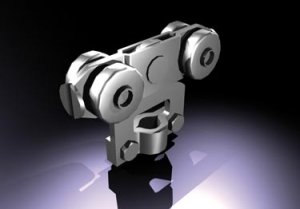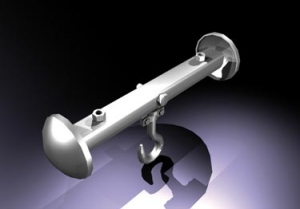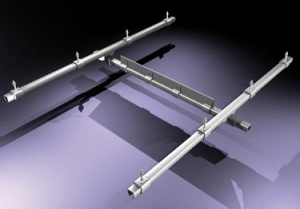 We have the necessary elements to build bridge cranes for loads up to 1,000Kg and 5.5 m of light, that allow covering specific areas of an establishment or even an industrial plant by means of various adjacent systems. The interconnection of monorail circuits and bridge cranes is also possible.
It is also possible to interconnect circuit monorail and crane.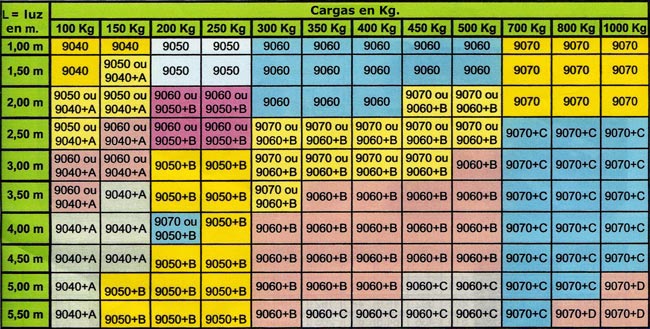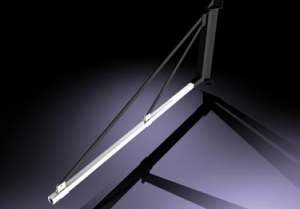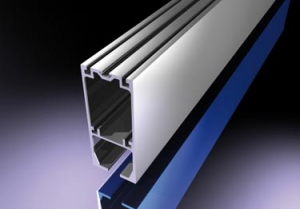 Aluminium and stainless steel
Although the broadest range of steel elements correspond to the aforementioned, there are also other elements available to construct lighter and high mobility aluminium monorails, rotary crane and bridge cranes for loads up to 350Kg and 5 m of span.
They can also be built in stainless steel for those requiring special environmental protection.